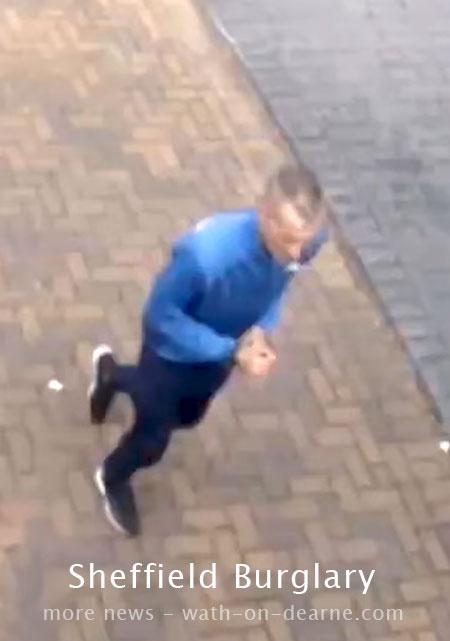 The authorities in Sheffield have taken the unprecedented step of releasing an image featuring a man believed to be connected to a burglary incident that occurred last month.
The break-in took place on the morning of 26 June around 10:30 am at a residential property located on Meadowhead. Upon their return, the unfortunate homeowners were met with a distressing sight – personal possessions had vanished, including a purse, a substantial sum of money, and various bank cards. Oddly, even a seemingly insignificant item, a bottle of milk, was reported missing from the victims' fridge.
In an effort to progress their investigation, the police are now urgently seeking the public's help in identifying the individual caught on camera. They believe that this person holds crucial information that could aid them in solving the case.
If you recognize the man featured in the CCTV footage, please do not hesitate to reach out to the authorities. You can provide your information through the convenient online reporting system, engage in a live chat with a police representative, or contact 101 and quote incident number 328 dated 26 June 2023.
Those who prefer to remain anonymous can still contribute to the investigation by utilizing the services of the independent charity Crimestoppers. To submit your tips confidentially, visit www.crimestoppers.org.uk or dial 0800 555 111. By working together, we can assist the police in their endeavours to bring the burglar to justice and provide closure to the victims affected by this brazen crime.