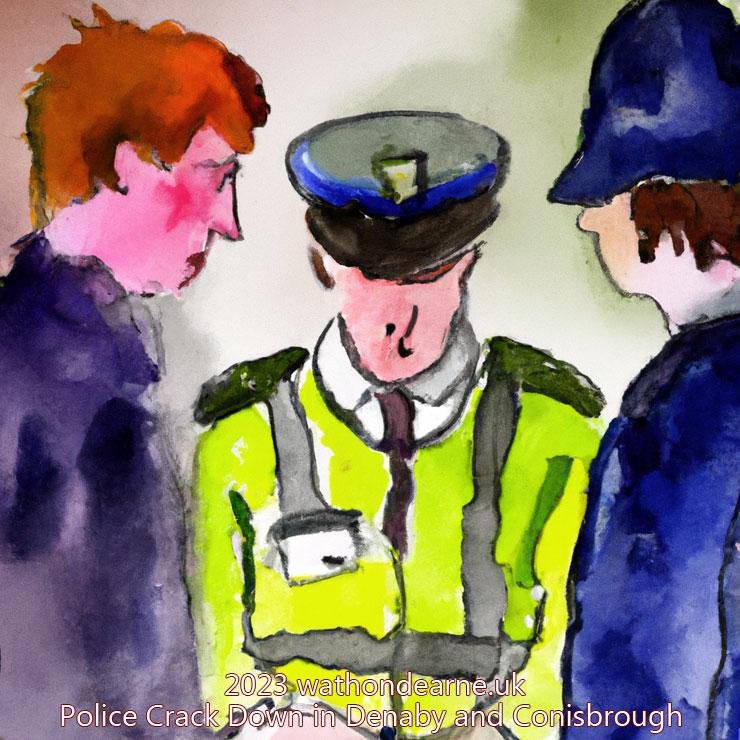 Last week, the South Yorkshire Police took decisive action to address the concerns of Denaby and Conisbrough residents. The Doncaster South Neighbourhood Policing Team (NPT) spearheaded a three-day operation, utilizing the newly established partnership hub on Tadcaster Close in Denaby as their operational centre.
To mark the beginning of the initiative, a grand launch of the hub was held on Wednesday morning. Distinguished attendees included local officers, members of the Doncaster Command Team, and esteemed partners from Doncaster Council and St Leger Homes.
Throughout the duration of the operation, the dedicated officers made two arrests. One man was apprehended under suspicion of engaging in malicious communications and issuing threats to commit criminal damage. Additionally, another individual was initially taken into custody on suspicion of theft but was subsequently charged and remanded for an astonishing total of 13 offenses.
In their proactive patrols within the area, the officers encountered two individuals who were promptly issued with Community Protection Notice (CPN) condition breach warnings due to their involvement in street drinking. Furthermore, the team actively targeted key speeding hotspots, maintaining a conspicuous presence to discourage reckless driving.
Moreover, the officers conducted several vulnerability checks, ensuring the necessary safeguarding referrals were made to protect those in need. Beyond enforcing the law, the team dedicated themselves to fostering positive relationships with the local community. They engaged in conversations with over 100 local residents at pop-up police stations and conducted joint patrols with their valued partners.
Recognizing the importance of local businesses, the officers also took the time to connect with business owners. Through these interactions, they not only established fruitful relationships but also provided crucial crime prevention advice to enhance the security of the community.
Sergeant Chris MacLeod, the leader of this commendable operation, expressed his satisfaction, stating, "Days of action like this offer an excellent opportunity to collaborate with our partners and tackle the issues that matter most to the residents of Denaby and Conisbrough. The new hub on Tadcaster Close has already proven to be an invaluable asset, facilitating improved partnership working and delivering better outcomes for the people in our communities."
He extended his gratitude to everyone who engaged with the police over the three-day period, emphasizing the vital role of community involvement. Sergeant MacLeod encouraged individuals to communicate with the police regarding any issues or information they may have, offering various avenues such as community meetings, regular pop-up police stations, email correspondence, or phone calls.
The South Yorkshire Police's concerted effort to address local concerns in Denaby and Conisbrough demonstrates their unwavering commitment to community safety and well-being. By actively collaborating with partners and engaging with residents, they aim to create a secure and thriving environment for all.
Editor's Comment:
The South Yorkshire Police's recent operation in Denaby and Conisbrough showcases their dedication to addressing the issues that matter most to local residents. Through proactive patrols, arrests, and community engagement, the police are actively working to create a safer and more secure environment.
The establishment of the partnership hub on Tadcaster Close has proven to be a valuable asset, enabling effective collaboration with key stakeholders. We commend Sergeant Chris MacLeod and the entire team for their efforts in building positive relationships, providing crime prevention advice, and conducting vulnerability checks.
Such initiatives foster a sense of trust between law enforcement and the community, ultimately leading to better outcomes for everyone involved.