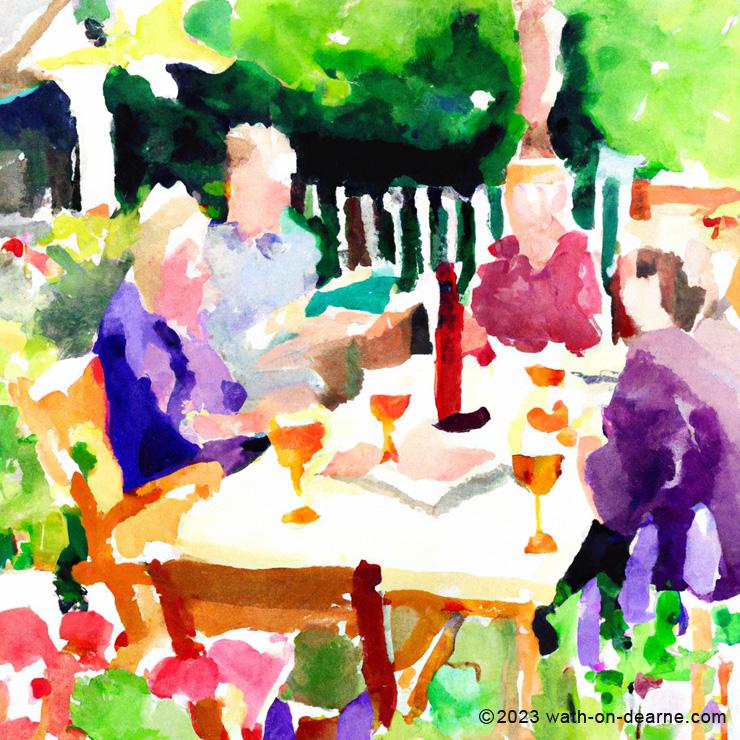 Rotherham Council has taken a proactive step in addressing the issue of alcohol dependency among its residents by launching an innovative digital initiative in partnership with DrinkCoach. This collaboration aims to provide tailored advice and support to individuals struggling with their alcohol consumption, accessible through smartphones, tablets, and laptops.
The program offers free online coaching sessions that connect users with a DrinkCoach via video call. These confidential sessions are designed to be convenient, with flexible appointment options available during daytime, evening, and weekends. By leveraging the power of technology, Rotherham residents now have a user-friendly platform to seek professional guidance and assistance in managing their alcohol habits.
DrinkCoach, a commissioned online service, goes beyond mere assessment. It provides personalized advice to individuals, helping them evaluate the level of risk associated with their drinking habits and offering practical recommendations for improvement. Additionally, the website serves as a gateway for residents to access local support options and guidance.
The statistics regarding alcohol consumption in Rotherham are a cause for concern. Recent estimates indicate that approximately 31.1% of residents surpass the recommended guidelines of 14 units of alcohol per week. Furthermore, data from 2018/19 reveals that 1.75% of Rotherham adults are living with alcohol dependency. These figures emphasize the urgent need for accessible and effective support systems.
The introduction of the DrinkCoach service by the Council signifies a significant step forward in ensuring such support is readily available to those who require it. Public Health England (now Office for Health Improvement and Disparities) suggests that providing brief advice to increasing and higher-risk drinkers can lead to a cost-saving of £27 for the health and social care economy.
Cllr David Roche, Rotherham Council's Cabinet Member for Adult Social Care and Public Health, recognizes the detrimental effects alcohol dependency can have on various aspects of people's lives, such as health, employment, and financial stability. He emphasizes the inclusivity of DrinkCoach, stating that individuals from all backgrounds and dependency levels can receive compassionate advice and tailored support through this platform. Cllr Roche urges residents to take the DrinkCoach online test, enabling them to assess their drinking habits and access the support that suits their needs.
To facilitate the assessment process, residents can take the quick and confidential DrinkCoach Alcohol Test online. By answering ten straightforward questions, individuals receive advice and, when necessary, information on local face-to-face support options. This user-friendly test aims to raise awareness about the risks associated with alcohol consumption, as the Department of Health estimates that a staggering 83% of people exceeding recommended guidelines are unaware of the potential harm they are causing to their health.
In line with the Chief Medical Officer's guidelines, limiting alcohol intake to 14 units per week is advised to minimize health risks. For those who consume this amount regularly, it is recommended to distribute the intake evenly over three or more days. DrinkCoach, delivered by Humankind Charity, equips users with the necessary tools to track and modify their drinking patterns, including a free app available on iOS and Android platforms.
Rotherham Council's partnership with DrinkCoach signifies a commendable effort to combat alcohol dependency within the community. By embracing digital technology and providing personalized support, the Council aims to empower individuals to regain control over their alcohol consumption and lead healthier lives. The accessibility and convenience of the DrinkCoach platform ensure that residents have the necessary resources at their fingertips to embark on a positive journey towards change.
Editor's Comment:
Rotherham Council's collaboration with DrinkCoach is a remarkable initiative that tackles alcohol dependency head-on. By leveraging digital technology, this partnership brings personalized support to residents' fingertips, making it easier for them to seek help and make positive changes.
The article effectively highlights the urgency of addressing alcohol-related issues in Rotherham and emphasizes the value of accessible support systems.
The inclusion of statistics and expert opinions strengthens the piece, providing readers with a comprehensive understanding of the situation. Overall, the article presents a clear and compelling case for the importance of the DrinkCoach service in the community.