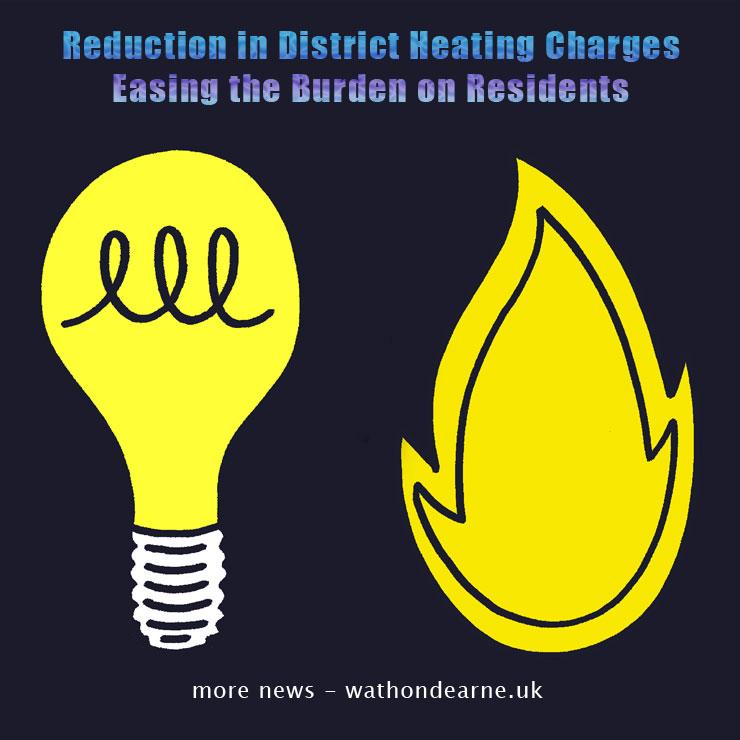 In a move that aims to alleviate the financial strain faced by its residents, Rotherham Council's Cabinet is set to recommend a reduction in the amount paid by Council tenants towards district heating costs. The proposal, to be put forward during the upcoming meeting on Monday 10 July, could potentially benefit approximately 1,260 properties in the area.
Earlier this year, the Council made the decision to increase the district heating unit charge to 20.68 pence per kwh, aligning it with the gas element of the Government's Energy Price Guarantee. However, recent announcements by the Government and Ofgem regarding a decrease in gas and electricity costs have prompted the Cabinet to suggest a reduction in district heating payments to 15.94 pence per kwh.
If approved by the full council, the new pricing structure will not only bring the charges in line with the Ofgem price cap for July 2023 onwards but also provide relief to residents who have been grappling with rising household bills. The change in price will also be backdated for customers, benefitting them from April 2023.
Councillor Chris Read, the Leader of Rotherham Council, expressed empathy for the residents and their financial struggles, stating that the reduction in district heating charges could offer them a much-needed breathing space. In light of this development, residents facing bill management challenges, tenancy issues, or general money worries are encouraged to seek assistance and advice from the Council's dedicated webpage: www.rotherham.gov.uk/money-debt-advice.
Editor's Comment
The proposed reduction in district heating charges by Rotherham Council is a welcome relief for residents grappling with the burden of rising household bills.
In a climate of increasing living costs, this initiative aims to offer some breathing space to those struggling to make ends meet.
By aligning the charges with the Ofgem price cap and taking into account the recent decrease in gas and electricity costs, the Council demonstrates a proactive approach to address the financial challenges faced by its tenants.
Backdating the price change to April 2023 further emphasizes the Council's commitment to providing immediate relief to residents. It is crucial that individuals take advantage of the Council's money and debt advice resources to ensure they make informed decisions about managing their finances effectively.