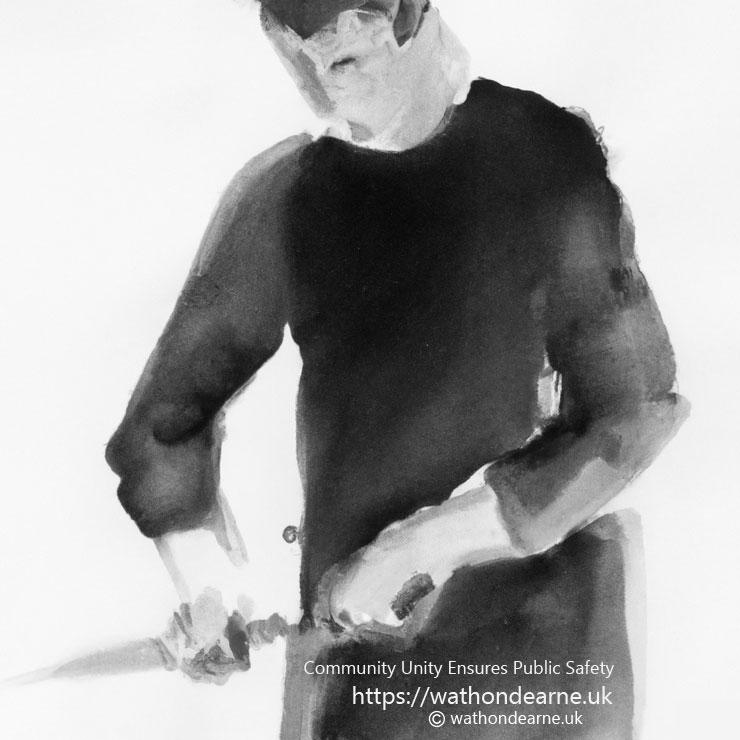 Appeal for Community Assistance and Cooperation to Enhance Public Safety : Wath-upon-Dearne Incident
[Wath-upon-Dearne, South Yorkshire] South Yorkshire Police urge the residents of Wath-upon-Dearne to remain vigilant and responsive in light of recent events involving an individual threatening others with a knife on Wath Road. The local police have taken swift action to apprehend a 33-year-old man from Rotherham, who has been arrested on suspicion of affray. Police commend the diligent efforts of the officers involved in investigating this incident and other related reports.
While the authorities have confirmed that they are not seeking anyone else in connection with these matters, it is crucial that the community continues to work together to ensure the safety and well-being of all residents. Police say that they understand the legitimate concerns expressed by members of the community and would like to assure everyone that an increased police presence will be maintained in the area to provide reassurance.
In collaboration with local educational institutions, the police are actively engaged in fostering a secure environment for students and parents alike. Police encourage parents to engage with the authorities and seek any necessary clarification regarding the incident.
They emphasize the importance of avoiding speculation and refraining from taking matters into our own hands. The dissemination of unverified information can lead to unnecessary panic and confusion, hindering the efforts of law enforcement agencies. An appeal goes out to the public to rely on official statements from the police and trust the ongoing investigation.
The South Yorkshire Police have set up an online portal where community members can submit any useful information or related footage regarding the incident. They strongly encourage individuals with relevant details to utilize this resource to assist in the investigation. The online portal can be used to submit information. Alternatively, you can share information by calling the non-emergency number 101 and quoting incident number 527 of 14th June.
It's believed that community cooperation and responsiveness are vital in maintaining a safe and secure environment for everyone. By working together, we can ensure the peace and tranquillity of our beloved community. Let us support the efforts of the local authorities and extend a helping hand to those in need.
Editor's Comment:
This press release effectively highlights the importance of community cooperation and assistance in response to recent incidents in Wath-upon-Dearne. By urging residents to remain vigilant and responsive, the press release emphasizes the need for collective efforts to enhance public safety. The inclusion of the online portal and non-emergency contact number